The Alternative Dispute Resolution Method: Evolving the Traditional Legal System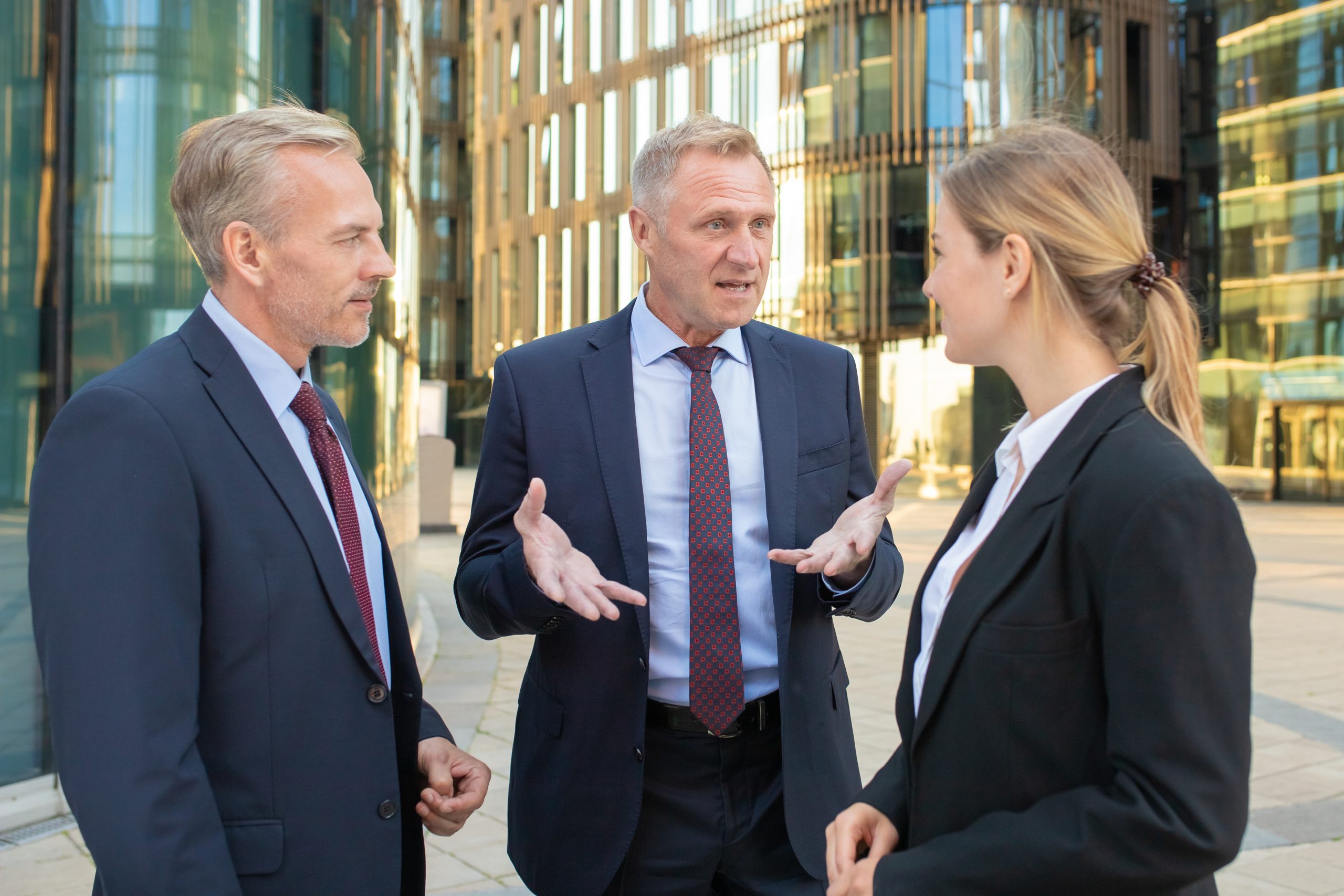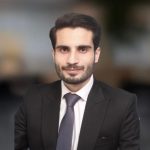 Disputes arousal is a normalcy and they usually occur as a result of conflict, it is a component of human society and runs as a stimulant for initiating a quarrel and Man hankers for his interests by nature. Where there is a dispute, it usually resolves but none should escape the pursuit of equitable solutions. The dispute resolution process is adjudicated through the well-established courts and the adversarial litigation system as well which is recognized throughout the world for its qualities such as fairness, equality, consistency and accessibility. However, with the complexity of the changes in the modern world, the courts are over burdened by litigation. In case of Pakistan, there are almost 1.7 million cases pending in Pakistan and as the famous phrase states "Justice delayed is justice denied". The shortage of judicial infrastructure, IT systems and other resources, including man powers, judicial staff, technical workers etc. have given prominence to the transformative approach to the dispute resolution; Alternative Dispute Resolution. This article highlights the potential of ADR as an efficient and effective means to resolve conflict and alleviate the burden of traditional courts system. 
Beginning with the brief history, the underlying foundations of Alternative Dispute Resolution (ADR) trace back to English legal history. Early English legal charters reveal that disputes, particularly private wrongs, were resolved informally by esteemed community members in semi adjudicatory settings. These local forums, once in a while embraced by the king, successfully made probably the earliest types of arbitration. In the US, during the colonial period, settlers favored ADR over legal advisors and courts, utilizing their own mediation cycles to deal with disputes. However, in the late 19th century, organizations like the Federal Mediation and Conciliation Service formalized ADR, particularly in labor disputes. In the start of 20th century, states started to embrace ADR, passing arbitration laws and enacting the Federal Arbitration Act in the 1920s, establishing the groundwork for ADR's advanced use and authorization in the US. Around. The term Arbitration was coined during the reforms in the British Legal system and the phrase "Alternative Dispute Resolution" reached its climax during the era of Lord Woolf. Following the British rule, British India enacted the Code of Civil Procedure in 1908 which contained provisions for Arbitration and later in 1940, while keeping in view the importance of Arbitration in the Legal system, the Arbitration Act 1940 was enacted which is still part of Pakistan's statutes as well even along after independence. Furthermore, in 2017, The Alternate Dispute Resolution Act 2017 was enacted. As per the definition in the Act, ADR usually includes Arbitration, mediation, negotiation, and conciliation and it can be defined as
"A variety of distinct techniques which parties' resort, of amicable, conclusive, and out of court resolution of disagreement, which is not limited to arbitration, mediation, conciliation and neutral evaluation, practically culminating in a win-win situation".
The term ADR is not a phrase rather it is a concept to understand, the components "Alternative, dispute, resolution", all three should be understood in order to have a better understanding. The word "alternative" is used rather than "alternate" and it means as "different" rather "replacement" so the word alternative is used and it signifies that there is an advantage of choosing one of the two. Moving towards the term "dispute" which refers to "lack of compromise" among the parties, usually reflecting a civil issue. Lastly, Resolution means to make a decision or an amicable settlement out of the court which is conclusive and consensual and is not different from adjudication, since the ADR is alternative of settlement of issues in the formal courts system.It is the privilege of the parties to either adopt the formal form of adjudication or resolution of their disputes through consensual settlement.
Moving on the question as to why were these Alternative Dispute Resolution methods incorporated. One of the reasons is that the traditional justice system has become outdated and the process of litigation is in fact lengthy, expensive and complicated and human by nature wanders for simplicity. The slow legal process, abuse of the process, unnecessary technicalities and lack of justice has led to the incorporation of ADR. Also, the need is evident from the fact that the current backlog of cases in India would not be settled until 2330 and the situation in Pakistan is also somewhat similar and Italian government was required to pay 600 million euros to litigants claiming damage caused by the delay in proceedings. Another reason is the preference of the parties, certain business entities or even families do not want their issues to be settled in the court and in order to preserve the privacy, again ADR plays a significant role. Hence, the need and justification for ADR is that prosperity and productivity of any nation depends on its law and order and in order to achieve that objective, there is a need to establish tranquility and bring peace and the only quickest, cheapest and effective is said to be ADR.
On the other hand, ADR methods have benefitted in several ways. The methods like mediation and arbitration are acknowledged as efficient and time preserving. The most significant advantage of utilizing these methods is that businesses and other entities seek more confidential, flexible and expeditious resolution process. They intend to avoid public exposure of their disputes as their repute and confidential data/documents etc. is also at stake while opting traditional litigation. According to the United Nations Commission on the International Trade Law (UNCITRAL),
"Alternative Dispute Resolution offers a number of advantages over traditional litigation, including speed, cost-effectiveness, flexibility, confidentiality, and party control. ADR can also be more effective than litigation in resolving disputes that involve complex technical or commercial issues."
ADR has proved to be a boon in the legal system not only nationally but internationally because the law is the keynote. It has turned out to be a blessing and has attained popularity around the world based on its effective role in dispute resolution of domestic and international disputes/conflicts. ADR refers to the different amicable methods of conflict resolution, including direct negotiation between disputants or the involvement of an unbiased third party. Arbitration, mediation, negotiation, and conciliation are the some of these processes. Comparatively less well-known forms of ADR include early evolution, collaborative law or collaborative divorce, restorative justice, and ombudsman. Among them, arbitration and mediation are comparable to "Jargah" and "Punchayat" in the Indian subcontinent. They closely resemble the Islamic Shariah's notion of "Tahkim" in this regard. Alternative dispute Resolution is sometimes referred to as "Appropriate resolution" as it seems the most suitable way of resolving the disputes without facing lengthy court trials and paying the hefty amounts to lawyers. The second Caliph of Islam, Umar (R.A) stated during the issuance of his judicial directive that:
"Enable the litigants, particularly, when they are relatives, to make an amicable settlement, for adjudication would create enmities amongst them",
As the formal adjudication does not always provide an end to the dispute rather it may lead towards social tensions. ADR not only resolves national and international disputes but it also ensures social justice.
ADR is followed in the world but some countries name it differently, for example, Australia prefers EDR (external dispute resolution) and Switzerland calls it DRT (dispute resolution tools). These concepts are not parallel to the justice system rather they act as a complementary tool to the justice system in order to save time and provide effective awards. In case disputes do not resolve by the ADR, then the parties might need to go to the court. In the case of United Kingdom, the judges have obliged  ADR to be an effective method of resolution in their justice system. Justice Gavin states that,
 "The spiraling costs of contentious litigation, and the delays, uncertainties and lasting acrimony which such litigation occasions, have however over the past 20 years led to the increasing recognition by the judiciary, legal advisers and the disputants themselves that contentious litigation itself should be recognized as the option of last resort, and every facility should be afforded by the legal system, and every effort should be made by legal advisers, to achieve by alternative means a resolution of disputes which both parties can accept." –  Justice Sir Gavin Lightman, ADR and Commercial Disputes
The UK has considered ADR a strong need before entering into litigation, In Cowl and others v Plymouth city council the apex court dismissed the appeal on grounds that the petitioner had failed to consider and follow the methods of Alternative Dispute Resolution. Such a system should be introduced in Pakistan as well where before entering into litigation the parties must go and follow proper methods of ADR. In the US, the ADR Act 1998 was introduced and almost 90% of their cases are decided through ADR.
 "Discourage litigation. Persuade neighbours to compromise whenever you can. Point out to them how the nominal winner is often the real loser; in fees, expenses and a waste of time. As a peacemaker, the lawyer has a superior opportunity of becoming a good man". Abraham Lincoln, American president
Around the world, the principle of ADR is making a good difference. Turkey has a 72% arbitration record and 30,828 mediation applications in only the preceding month. Nearly everyone in Italy today thinks that the new mediation approach has produced positive results. Sri Lanka has made it mandatory to have a "meditation failure certificate" from the mediation board in order to file a suit. The Chinese have meditation deeply rooted in their culture and the history shows it as well. In relation to legal framework of Pakistan, there once was a time when the locals used to avoid courts. But now changes are being brought to establish well-developed legal framework, arbitration is the most popular alternative dispute resolution (ADR) procedure in Pakistan. Recent changes to the CPC have made it essential to send specific issues to mediation as a first step. In particular for contractual and economic disputes, parties are increasingly favoring arbitration due to the high workload and backlog of cases in all courts. The Law and Justice Commission of Pakistan's Chairman and the Honorable Chief Justice of Pakistan approved the request and established an ADR Committee to oversee the national implementation of the ADR legislative framework and to guarantee coordinated and concerted efforts on the part of the key parties to execute the ADR regulations. Then there is the Pakistan Mediators Associations (PMA). The Association's first body represents foreign-trained and accredited mediators as well as other professionals. Since its establishment in 2013, the Alternative Dispute Resolution (ADR) Pakistan Project Phases 1 and 2 have been replaced by the Association, which was created in 2013. PMA makes the decision to support and direct attempts to mediate and settle disputes between parties. 
Foreign arbitration in Pakistan are governed by statutes which include the Arbitration (International Investment Disputes) Act 2011, passed to give effect to Pakistan's ratification of the International Convention on the Settlement of Investment Disputes between States and Nationals of other States; and the Recognition and Enforcement (Arbitration Agreements and Foreign Arbitral Awards) Act 2011 (REA 2011) for the enforcement of the Convention on the Recognition and Enforcement of Foreign Arbitral Awards (New York Convention) and many others. Other than that, Pakistan has signed several conventions and agreements containing the New York Convention on the Recognition and Enforcement of Arbitral awards and UNCITRAL. In order to promote arbitration laws for investment reasons both locally and abroad, the superior judiciary has been particularly loud and proactive. By conducting numerous seminars, conferences and capacity building programs, the higher judiciary has been promoting awareness. The government is eager to encourage the use of ADR in Pakistan, as seen by the change in tax dispute resolution that allows a taxpayer to nominate an arbiter. The London Court of International Arbitration's decision also highlights the value of commercial arbitration, and PSO's historic victory over a multinational energy trader has established a solid precedent not just for Pakistan but also for all south Asian nations that are struggling with energy exploitation and a lack of supplies needed to stop the global energy crisis.
ADR has proved itself to be very effective throughout the world however, it comes with some disadvantages. If we look towards Human Rights violation, unfairness, discrimination, ADR has been unable to address these issues. Secondly, where the parties have power imbalances, those who have sufficient finances tends to have power over the ones who don't, which as a result lead towards unjust awards as the ADR system has no legal or procedural protections for the powerless parties. These downsides could be resolved by establishing clear ethical guidelines for ADR practitioners which emphasize impartiality, fairness and non-discrimination. Its accessibility could be increased by launching mechanisms like fee waivers or subsidies, to make it affordable for everyone. Above all the regulation of ADR sector by competent bodies is very pivotal for better functioning.
Conclusively, the practice of alternative dispute resolution (ADR) has evolved from one that was rooted in the community to one that is structured and specialized. This change has been powered by the mission for additional proficient and affordable method for settling disputes, alongside an affirmation of the significance of empowering parties with expanded impact over the process of resolution. ADR maintains its vital role within contemporary legal systems and international diplomatic endeavors.
References:
Laws related to ADR in Pakistan- An analysis , https://viamediationcentre.org/readnews/MTExMQ==/Laws-related-to-ADR-in-Pakistan-An-analysis
Tracing the concept of ADR in Shari'ah and Law.
Tracing the concept of ADR in Shari'ah and Law.
Madabushi Sridhar, Alternative Dispute Resolution, p. 1.
Caller, Russell. (Ed.) ADR and Commercial Disputes, London: Sweet & Maxwell, 2002, p. v
Laws related to ADR in Pakistan- An analysis , https://viamediationcentre.org/readnews/MTExMQ==/Laws-related-to-ADR-in-Pakistan-An-analysis
Laws related to ADR in Pakistan- An analysis , https://viamediationcentre.org/readnews/MTExMQ==/Laws-related-to-ADR-in-Pakistan-An-analysis
The dispute resolution review: Pakistan https://thelawreviews.co.uk/title/the-dispute-resolution-review/pakistan#footnote-005-backlink
Alternative dispute resolution in trial Courts of Pakistan: A practical approach towards New era of timely justice as means of justice for all.